News
Read up and learn some interesting information.
Preisaenderung ab dem 25.08.2014 Sehr geehrte Kunden, wir muessen uns heute mit einem [...]
Maximum amount limit for credit to Bank Please be informed that the maximum [...]
Partner Banks We are integrating with Philippine National Bank, Banco de Oro, BPI, [...]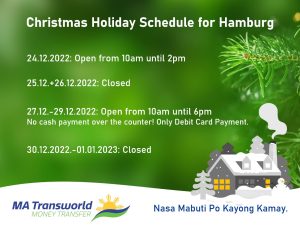 HAVE ANY QUESTIONS?
Reach out to us for any questions and concerns and our team will be glad to assist you!